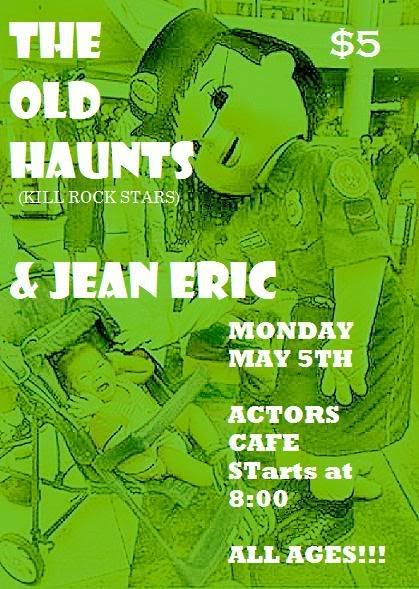 Conchita McElwee
is putting on an all-age show at the
Actor's Cafe
this Monday, May 5th. Old Haunts and Jean Eric will headline the event. It'll start early, at 8:00pm. $5 at the door.
Live graffiti
will also go down, where anyone can join in!
The Old Haunts
are on Kill Rock Stars and feature
Tobi Vail
, the former drummer for Bikini Kill and Scott Seckington of
Two Ton Boa
. There will be drink specials for those who are 21 and over! Conchita's working on an art show for May 10th, more info to follow soon.
We're busy with finals here at KSCL, so news is trickling out. We can't wait until summer!