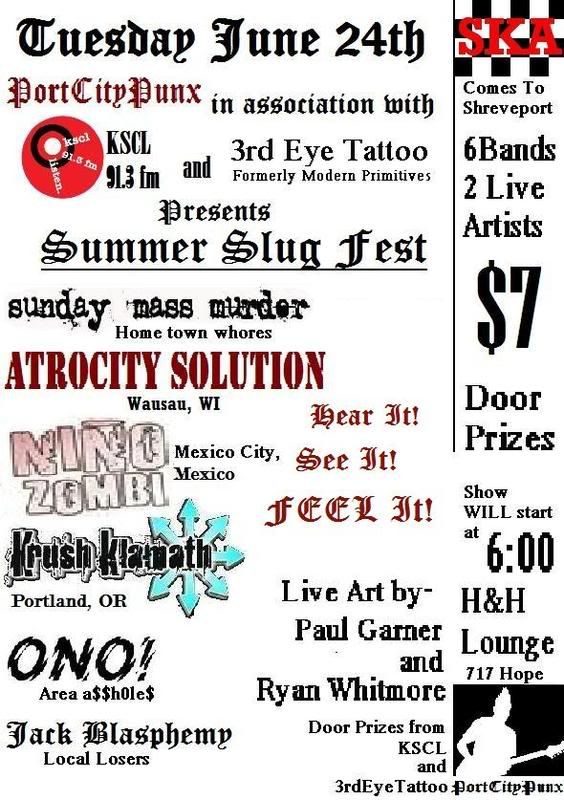 Spencer & Co. are working up a punk/indie show. It's going to be quite the riot. It all goes down tonight at the H&H Lounge. Starts at 6pm.

The lineup includes:
Atrocity Solution
(Wausau, WI),
Nino Zombi
(Mexico City Mexico),
Krush Klamath
(Portland), and local bands:
Sunday Mass Murder
,
Ono!
and
Jack Blasphemy
. Live art by Paul Garner will also be on site.

Door is $7, but it'll get you a chance at winning some awesome prizes from 3rd Eye Tattoo and T-shirts from yours truly.

My radio show will be running from 6-8p, but I'll be at the H&H as soon as possible. Maybe I'll see you?

Atrocity Solution - Streets Laced with Hate [mp3]

SBFG link